You can easily bless your home (or any space) through your thoughts, words, and actions.
STEP ONE: Begin at your front door or the entrance to your space. As you walk in, look around and start to mindfully walk the perimeter of the room, slowly making your way through each part of your home.
STEP TWO: Gaze at your space with the feeling and the thoughts you wish to reflect onto your space – peace, comfort, safety, healing, etc. (You may choose to carry your favorite crystal or burn your favorite herb or wood as you do this.) Invite an inner feeling of Love and hold the clear intention to Bless in your heart center.
STEP THREE: Sounds are a powerful tool that create our reality. Words, songs, and incantations can be a promising way to deliver a potent Blessing. Here is an incantation I have used that is quite simple but effective: "Bless this house. Bless this home. Heal this house. Heal this home. Love this house. Love this home." You may repeat this as many times as you feel called as you walk around each room, being sure to walk the edges and corners. You may also replace the words house/home with space/place or any other word(s) that feels right. It may feel right for you to touch certain objects in your space, or move your hands in an organic magical way as you repeat the incantation. I would recommend repeating the incantation at least 3 times all the way through out loud with conviction, certainty, and feeling.
STEP FOUR: Once you have made it through the entire space, return to the center of the space or to the center of your home. Close your eyes and breathe for several moments into this Blessing that you have bestowed into your space. Thank yourself, and notice what you feel. Record any experience or reaction as you feel called to.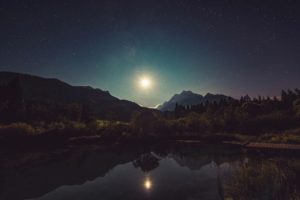 Always Love, 
XOXO
Shanin Weisberg
Yoga Teacher, Diet Coach, Shamanic Energy Healer
Enhance. Embody. Empower.
*First image of me was taken by Annabelle. Please check out her work here http://www.annabelledenmark.com/*